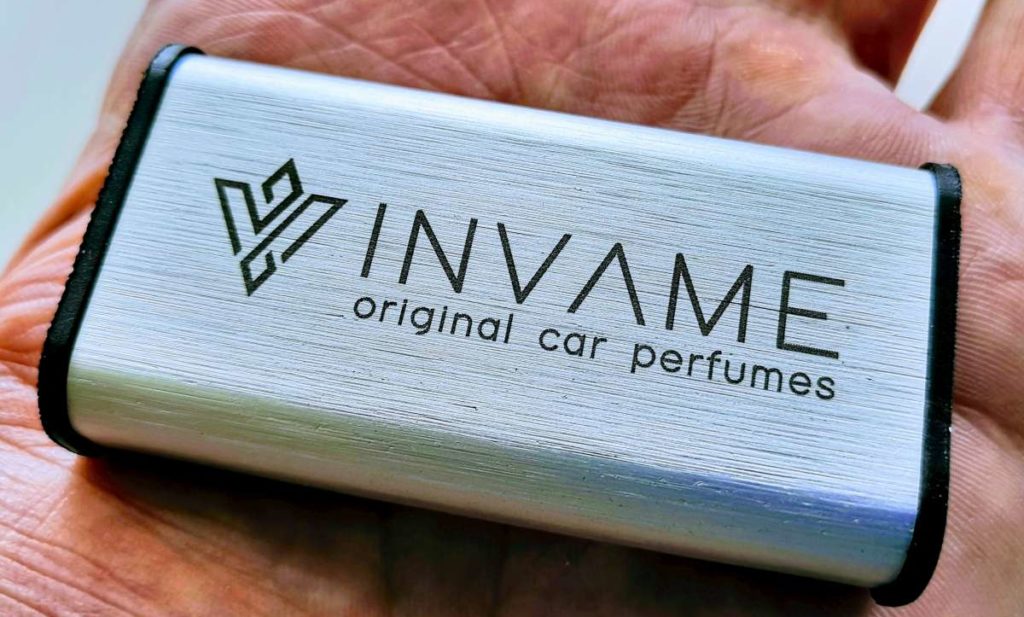 Je to stále stejná písnička.
Hledáte reklamní předměty pro svou firmu nebo živnost a většinou narazíte na potištěné tužky, hrnky nebo psací bločky. Nic proti nim, také se hodí, ale někde vzadu v hlavě máte představu, že by to konečně chtělo něco nového, originálního a třeba i funkčního.
My jsme na tuto cestu vešli v roce 2011 s tvorbou reklamních aromatických visaček VOŇKY.CZ. Velký zájem nás těší i na Slovensku.
V roce 2020 máme voněk do auta na triku už přes 1 milión kusů. Našim zákazníkům se líbí jednoduchost v objednávání, kvalita konečného výrobku a naše komunikace směrem k nim.
Aromatizéry INVAME jsou přirozeným pokračováním naší vize o perfektních reklamních předmětech a skvělém zákaznickém servisu.
Vynikají svojí jednoduchostí použití – stačí je jen zaklapnout do mřížky ventilátoru auta.
Hmm, a ty vůně! Nádherně prostoupí celý interiér a užijí si je ženy i muži. S mnoha možnostmi potisku představuje INVAME moderní a užitečný reklamní předmět.
A ano, chceme, aby aromatizéry do auta INVAME byly přitažlivé a voněly vám už z webu.
Cítíte to také tak?
Pak nám napište vaši poptávku do kontaktního formuláře, rádi vám vytvoříme originální reklamní předměty.
Ať máte více než jen potištěné propisky 🙂
Děkuji vám za důvěru.
Petr Kembický
Jednatel VOŇKY s.r.o. a vaše pravá ruka v INVAME